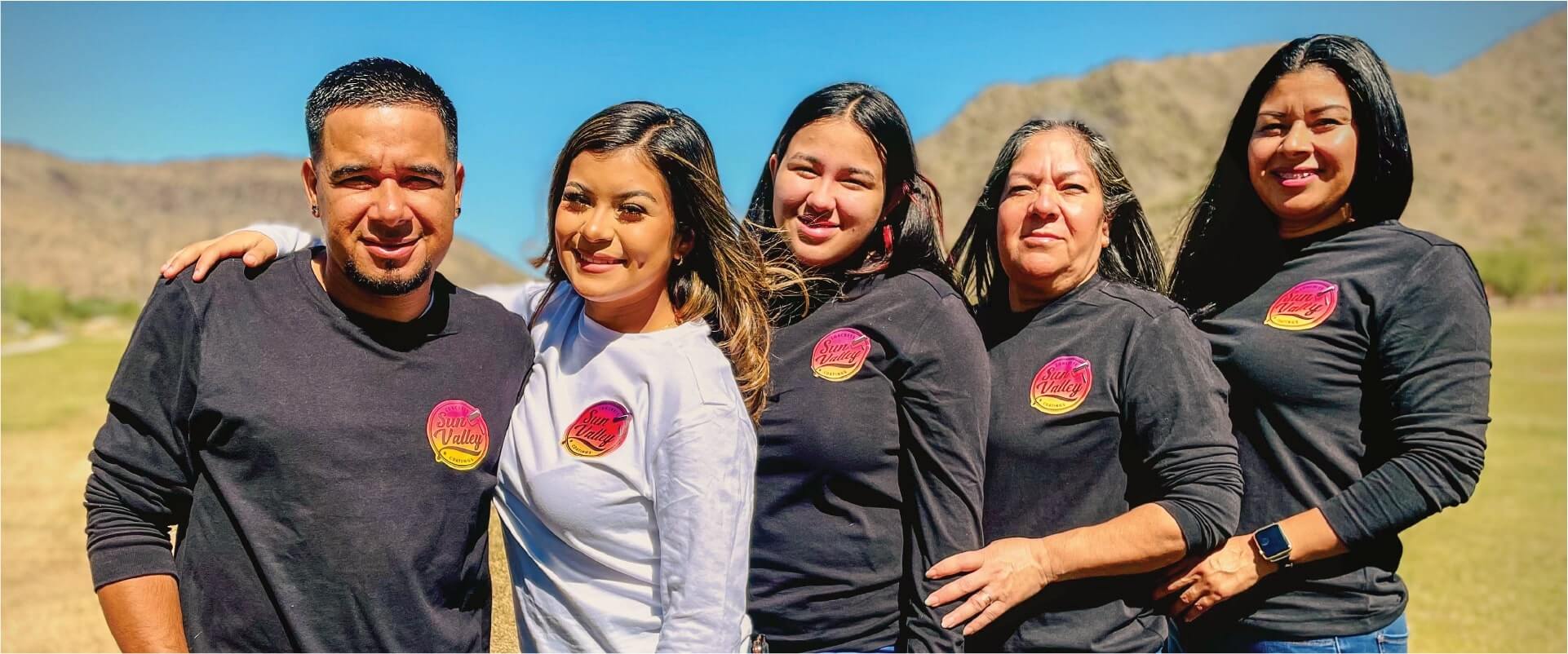 About Sun Valley Concrete Coatings LLC
Family Owned Concrete Coatings Company Delivering The Best Coatings And Resurfacing In Phoenix, AZ And Its Surrounding Areas.
Sun Valley Concrete Coatings Company is a family owned concrete coatings company that serves Phoenix, AZ and its surrounding areas.  With our team of highly-skilled professionals and a lifetime guarantee on all projects, we're confident that our decorative concrete services will not only satisfy your needs but also exceed your expectations.
Sun Valley Concrete Coatings Company offers epoxy floors, pool deck resurfacing, driveway resurfacing and more to give your concrete a beautiful new look. We also offer durable garage floor coatings that will revamp your current dingy garage. 
When it comes to exterior surfaces, there's no better way to give your home a face-lift than by applying a decorative concrete coating. Our professionals have years of experience with a range of expertise to transform patios, garage floors, and more from ordinary to extraordinary.
Sun Valley's concrete coatings are designed to last, wear well and retain value. You will be glad you chose Sun Valley concrete coatings for all of your concrete needs. Our concrete coatings can be applied to driveways, patios, sidewalks, garage floors and more! 
We know how frustrating it can be to have an ugly garage floor. That's why we offer a variety of high-quality coatings that will transform the look and feel of your space in no time. Our epoxy coating is 100% waterproof, so you won't ever have to worry about water damage again! Plus, our polyurethane coating is resistant to chemicals like oil – perfect for garages with cars or motorcycles!

Sun Valley Concrete Coatings is the place to go for all your concrete coating needs. We specialize in epoxy floors and can help you turn any space into something special. Our team of experts will work with you every step of the way so that your project turns out exactly how you envisioned it!

We specialize in resurfacing and restoring concrete patios so they look like new again. Our process is quick and easy, and we can get the job done for a fraction of what it would cost to replace your patio. Plus, our work comes with a lifetime warranty – so you can rest easy knowing that your investment will last for years to come.
We can resurface your pool deck with our high-quality concrete coatings that will help extend its life for many years to come. Our products are durable, waterproof, and slip resistant – they're also easy to clean! With our coating system, you won't have to worry about cracks or chips in your pool deck ever again.
Sun Valley Concrete Coatings is the leader in concrete resurfacing. We can transform your old, cracked and faded driveway into a beautiful, smooth surface that will last for years to come. Our process is fast and easy with no mess or disruption to your daily routine. You'll be able to enjoy your new driveway in just one day!
When you choose Sun Valley Concrete Coatings Company as your concrete coating contractor, you are guaranteed the highest quality materials will be used on your project. This means that they will last longer than other concrete coatings on the market. Our client's  top priority is customer satisfaction!

The lifetime warranty offered by Sun Valley Concrete Coatings is proof of our dedication to quality concrete services. Our lifetime warranty ensures that we'll make it right if there are any problems with the coating. We are confident that our service can help you achieve the transformation that shows your personality in your concrete surfaces with both aesthetics and functionality in mind.
Call Sun Valley Concrete Coatings today for an estimate on your next concrete project (602) 882-5409 !